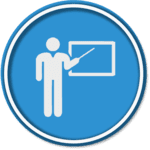 "…training for a lifetime, that is the competitive advantage!"
Alpha Plan Consultants is a company with high expertise in up to date training programs and human resources development. Addressing entrepreneurs and executives who wish to acquire tangible results, our experienced consultants apply strategic development and personnel training.
Through studying the market needs and evaluating each company's and organization's strengths, Alpha Plan Consultantshas designed the Alpha Plan Trainings.
TRAINING SUBJECTS(click for details)
The cost of these Training Programs can be integrated in funding programs of OAED (0,45%) ,while companies that did not carry out any of these programs or did not strain the resources of these programs for the year of 2022, they still can transfer and use the relevant amount in the year of 2023.

Alpha Plan can provide:
Instructors
Notes - Educational Material
Seminar Reviews
Educational aids (Projector, projection screen, table, etc.)
Secretarial support for the submission of applications to the program LAEK 0.45%
Certificate of Attendance